Did California Chromes victory in the Dubai World Cup assure him a place in racings Hall of Fame?
Heck, yeah, it did. Here is one of racings true rare breeds a Kentucky Derby and Preakness winner and potential stallion racing at the age of 5 (can we have a few Hallelujahs, please); a Kentucky Derby and Preakness winner going to Dubai not once, but twice, winning one and finishing second; a Kentucky Derby and Preakness winner who became a magnificent ambassador for American racing and American horses with his extended visit to England, spending several months training over the gallops and attracting visitors, only to miss his intended start at Royal Ascot with a last-minute minor foot injury.
Here is a horse so appealing in looks and character and talent, not to mention writing one of the great Cinderella stories of all time he inspired his own sub culture known as Chromies, who worship the handsome chestnut with deep devotion and a fervor rarely seen.
Here is a horse who became the leading money-winning North American Thoroughbred of all time with earnings over $12.5 million. Not bad for a horse by a $2,500 stallion, out of an $8,000 claiming mare.
Here is a horse who came within 1 3/4 lengths of becoming racings first Triple Crown winner in 36 years, and most believe he would have had he not been stepped on by a rank outsider coming of the gate, returning with his right front quarter raw and bloody. It was sad having to walk back to the barn with trainer Art Sherman as he kept looking at the colts leg, hoping it was nothing serious and wondering what might have been.
Here is a horse who broke the mile and a quarter track record at Meydan, despite breaking from the 11-post, and ran the stest Santa Anita Derby in the past 17 years. He also ran the stest Preakness in the past eight years.
Here is a horse who dominated a star-studded field in the Dubai World Cup, winning by nearly four lengths, despite his saddle slipping so badly it ended up nearly on his rump, as jockey Victor Espinoza had to perform a remarkable balancing act.
Here is a horse who in his Dubai World Cup victory easily defeated the second, third, and fourth-place finishers of the previous years Belmont Stakes, the winner of the Travers Stakes, a U.S. multiple grade I winner, and an international field of horses who had won races in Dubai, Hong Kong, Japan, Germany, France, England, and Saudi Arabia.
Here is a horse who accomplished something American racing ns no longer see he won a race (at 1 1/4 miles) carrying 132 pounds and conceding 15 pounds to the second- and third-place finishers. I dont care if the race was in Dubai and not one of major consequence. All I know is that the last time I wrote the words 132 pounds and conceding 15 pounds, I was writing about Forego.
Here is a horse who broke from the 13-post in the Breeders Cup Classic and had to race four-wide every step of the way and still was beaten only a neck in 1:59 4/5 by a horse who was on an uncontested lead the entire way.
Here is a horse who came within a neck of sweeping the three biggest mile and a quarter races in the world the Kentucky Derby, Breeders Cup Classic, and Dubai World Cup, yet broke his maiden going 4 1/2 furlongs and won his first stakes going 5 1/2 furlongs.
Here is a horse who has won 10 stakes, five of them grade Is, at six different racetracks on two continents, at seven different distances, and won grade I stakes on dirt and grass.
We have had many equine heroes in this country, but never one who achieved the status California Chrome did at 3, then disappeared for most of his 4-year-old campaign, traveling to Dubai and England and being separated from his trainer, and then regaining his throne and the hearts of a nation at 5.
Perhaps the only horse who has come close was Citation from 1948-50, but as good as Big Cy was at 5, he was never the same dominating force he was at 3 before his injury that sidelined him for an entire year.
California Chrome even changed partial ownership, with Taylor Made Farm buying out Steve Coburn, leaving Chrome with an entirely new wardrobe of gray, which suits him well in a classy sort of way.
Art Sherman recently celebrated his 79th birthday. Dont expect him to be writing any books titled, How to Spend Your Old Age in Peace and Quiet.
First off, Sherman is old in years only, but there is nothing old about him. Within his afble, smiling exterior burns the spirit of youth, thanks to a golden chestnut steed born out of iry tales who came to him following a lifetime of hard knocks on the racetrack. Sherman had to feel he had seen his best days when, out of nowhere, he went from the rocking chair to rockin and rollin all over the country and the world like a spry youngster.
Now here he was being hounded for interviews, some of them in languages and dialects he had never heard. Is there anything that can create such an upheaval in the life of a 79-year-old person than being bestowed with the gift of a wondrous Thoroughbred who is revered throughout the world?
Never have three years in the life of a trainer and his star racehorse taken such a bizarre turn, with its dramatic ups and downs, owner controversies, unexpected rewells, and trips to foreign lands.
No one knows what the future holds for California Chrome, but regardless of what happens from here on, he is destined to be enshrined among the all-time greats in the Hall of Fame, his plaque serving as a constant reminder that in racing, iry tales can be born in the most unlikely places, with the most unlikely characters, and the most unlikely heroes. But then again, thats what makes it a iry tale.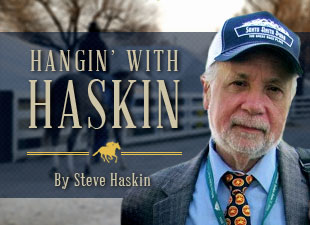 Get the latest insider news, analysis, entries and results on your phone or sent to your email!
Sign Up

Sign up for our free weekly email newsletters and alerts, filled with race previews and results, news of the week, or breaking news.
Sign Upbvlgarbvlgari pour femmei mens watches.